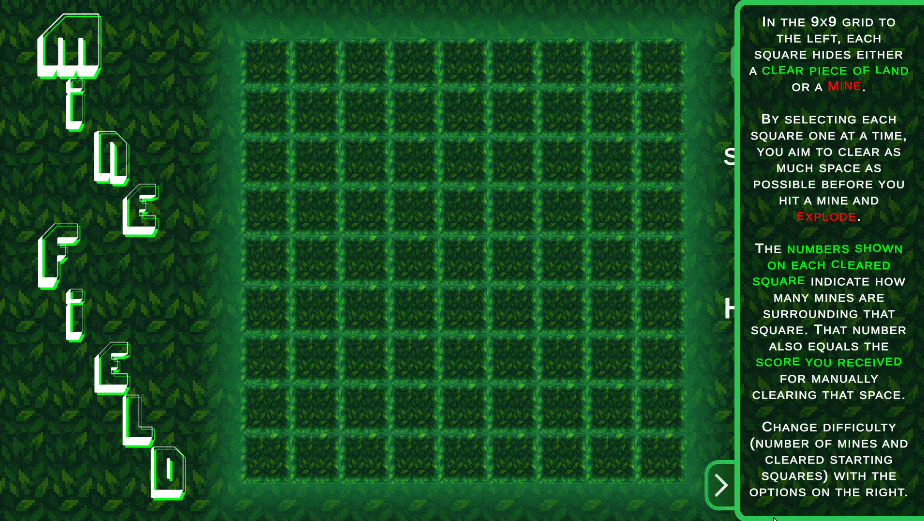 Mine Field
A small and simple game where the objective is to choose as many clear/safe squares as possible before inevitably hitting a mine (or having no more hidden safe squares left and winning. It's possible.) If you lose, don't be disheartened. I've lost way more times than you.

The 9x9 grid is randomly filled with a number of mines depending on your difficulty settings.
The numbers on revealed squares indicate the number of neighbouring cells (0->8) that contain mines.
Your score is calculated based on the risk level. E.g. If you happen to choose a high-risk square that has 8 mines surrounding it, you receive 8 points from that choice. If you choose a low-risk square that has no mines surrounding it, you get zero points from that choice.
The current best is: 41 points! Please let me know if you top that (and screenshot it if possible. I'll update this!)

Download
Click download now to get access to the following files:
Mine Field v1.0win.zip
20 MB